④ Steps To Your Perfect Fit
1. Check ✔ Yes, Please! to receive FREE Replica Rings
2. Once you received them, wear the best for 1-2 days to confirm the feel.
3. Let us know your preferred size so we can get started.
4. Sit back and relax while we make your ring!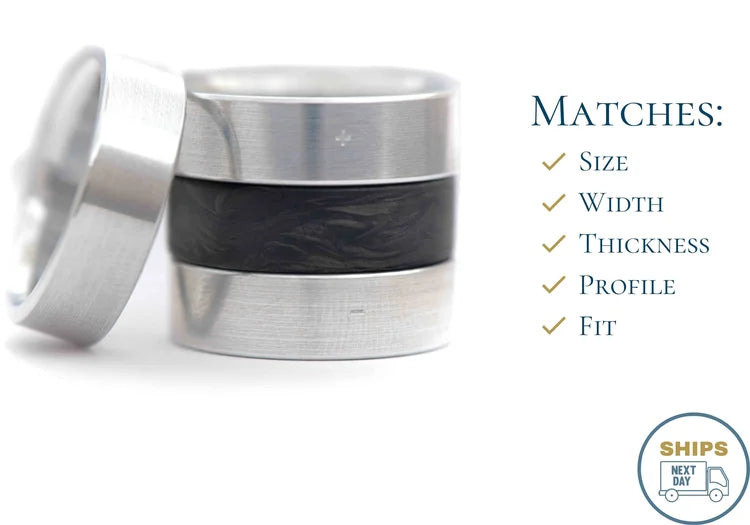 ◙ What Is Included?
All our rings come with an elegant slim ring box certificate of authenticity etched on a metal card and a free set of replica rings if you opt into that service.
✓ Slim Ring Box
✓ Certificate of Authenticity
✓ Replica Ring Set (optional)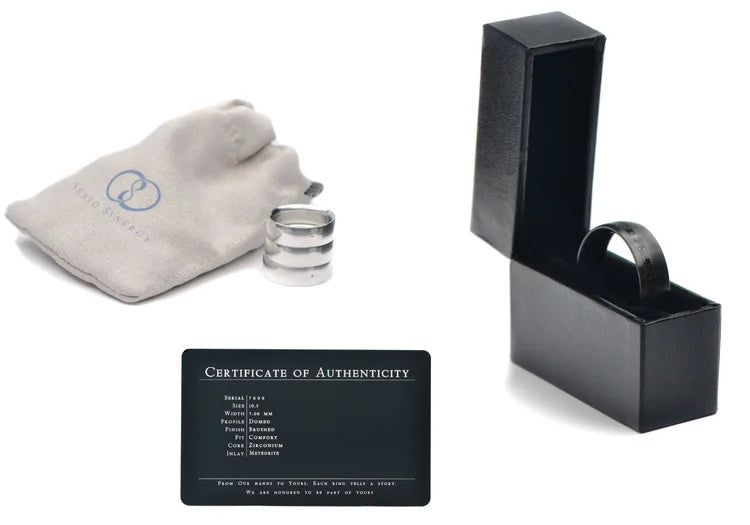 ║ Inlay
Crushed T-Rex, Red Jasper